The Best Gutter Installers On Whidbey Island
Seamlessly Gutters are local Whidbey Island natives and with over 15 years of architectural sheet metal experience. We offer over 36 color options to choose from that are all backed by our 20 year limited warranty on all installtions, and a 20 year manufacturer warranty.
Gutter Installs & Repair
We install new 5" & 6" k-style seamless gutter installs and down spouts.
Gutter Guard Installation
We install gutter guards, with top of the line product for a fraction of the price of other local gutter companies.
Snow Guard Installation
Snow guards help keep the snow from sliding dangerously off the roof and causing damage/injury down below.
About Us
Seamlessly Gutters
We have been serving Oak Harbor and all of Whidbey Island with the best products and the best experience. We put value on the customer first and won't overcharge. We believe in fair prices for every job and gurantee our work to last or we will fix it for free.
My goal for the company is to continue to offer quality service at an affordable price, using top of the line products.
Matt Wandell
Owner/Operator
More About Us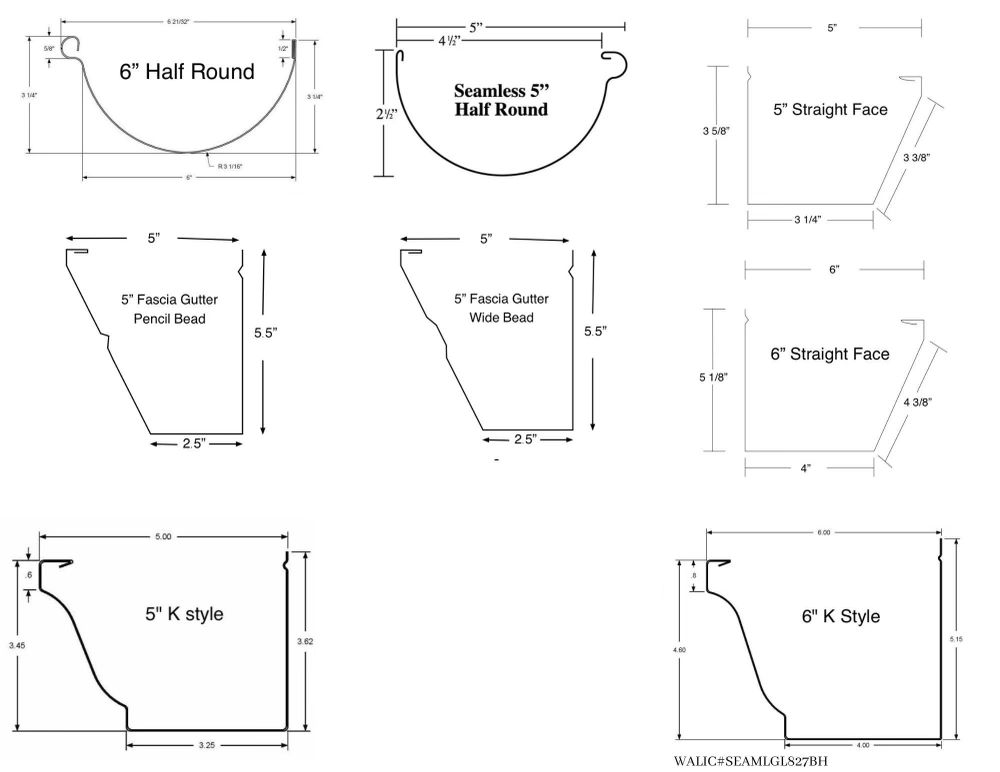 Gutter Styles
Half Round Gutters and K-Style Gutters
At Seamlessly Gutters, we pride ourselves on offering a broad range of seamless gutter profiles and sizes to meet the diverse needs of our clients. Understanding that every property is unique, we provide options from the standard K-style to seamless half-round gutters. Our selection is designed to accommodate different aesthetic preferences, architectural styles, and functionality requirements. By offering this extensive range of options, we are able to tailor our services to best meet the needs of each individual property, ensuring not just excellent drainage and water management, but also enhancing the curb appeal of your home.
Get Free Quote
Standard Gutter Guards
Standard Gutter Guard is a fourth generation product designed and manufactured in Washington State. It will work with existing gutters as easily as new gutters.
What We Do
Best Gutter Installation Company on Whidbey Island
Customer Service
We return EVERY call that comes in to us and we maintain open lines of communication at all times. We just ask to allow up to 2 business days for a response.
Competitive Prices
Our estimates consistantly come out lower than most of the other companies in the area. We can do this because we're not a large company with big overhead and those savings get passed to you.
Professional Standards
Our goal is to help you receive quality installation at an affordable price. We flow test every gutter we install to make sure you are left with long lasting gutters for the years to come.
100% Satisfaction
Why Choose Seamlessly Gutters
We are a locally owned and operated gutter repair and installation service here on Whidbey Island. If for any reason you are not 100% satisfied we will not finish the job until you are 110% satisified.
Honesty & Trust
We will never leave you hanging or overcharge.
Integrity In Our Work
Higher standards means better quality work.
Fair Pricing
Our prices are almost always lower than other quotes.
Customer Service
Your satisfaction is our #1 priority.
Knowledge Is Power
10 Years of Experience
Client Review
They are excellent, very professional and cost effective! Their craftsmanship was outstanding My new gutters look awesome! If you want to save money and want top quality work, then this is the company to hire!! I strongly recommend them!!! Thanks Matt!!!
Get started

with us today!

Give us a call or an email and let us know about your project.